About Us
Patidar Rajwadi Chai: Where heritage and flavor unite, cultivating a legacy of genuine tea blends that captivate your taste buds with their rich character.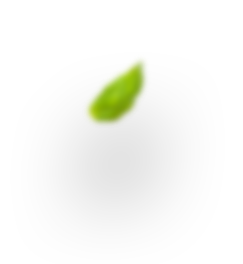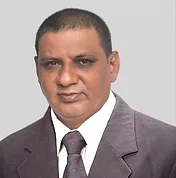 The Patidar community, who are known for their entrepreneurial spirit, have been involved in the tea trade for generations. They were the ones who recognised the potential of the tea industry in Gujarat and Rajasthan and began cultivating and processing tea leaves using traditional methods passed down through generations. These traditional techniques have been refined over time, and many Patidar families have become experts in the art of tea making.
Patidar Rajwadi Chai is a premium tea brand that celebrates the rich cultural heritage of Gujarat and Rajasthan in India. Customers can enjoy a unique and authentic tea-drinking experience rooted in Gujarat and Rajasthan's history and traditions. 
The brand, which was established in 1997, has been able to successfully expand into five states of the country and has received a tremendous response from its devoted chai ke deewane customers. PATIDAR RAJWADI CHAI has not only established itself as a tea brand in the tea outlet category, but it is also working toward its far-off goal of becoming a household name across all of India through its franchisee model.
Dr. Nimesh Gautamlal Patidar, the visionary CEO and Co-Founder of Patidar Rajwadi Chai, transformed a humble chai stall into a prominent destination for masaledar kadak chai. His father's small hawker stall evolved into a successful enterprise in Mumbai, thanks to their unique Special Rajwadi Chai recipe. Dr. Nimesh aimed to revolutionize tea-selling and introduced modern machinery, contemporary kitchens, and well-trained staff to elevate the chai experience. Quality, customer satisfaction, and consistency became their trademarks, with health-conscious options like vegan tea, diabetic-friendly tea, and detoxicating green tea added to their offerings. Patidar Rajwadi Chai became an industry role model due to Dr. Nimesh's commitment to innovation and competition. They embraced the New Business Model while preserving the essence of traditional tea and the beloved "Rajwadi Chai." Today, Patidar Rajwadi Chai proudly stands as a leading tea brand, rooted in its humble origins but maintaining a cool atmosphere and dedicated to preserving the essence of traditional tea and the cherished "Rajwadi Chai.
Our Mission
Our goal at Patidar Rajwadi Chai is to give tea connoisseurs a truly extraordinary and genuine experience. We are committed to finding the best tea and spices and meticulously hand-blending each blend to perfection. With each sip of our Rajwadi Chai, we hope to transport you to a world of regal indulgence and cultural acuity. We strive to create moments of pure delight and connection. We work to support tea-growing communities and maintain the traditional craft of tea-making because we are dedicated to sustainability and ethical business practices. With each cup of Patidar Rajwadi Chai, we hope to foster a deeper understanding of the art of tea and create enduring memories by sharing the essence of India's heritage and flavours.
Our Vision
With our exceptional teas, Patidar Rajwadi Chai hopes to spread the rich culture and flavours of India. Offering an exquisite range of handcrafted blends that captivate the senses and evoke a sense of regality, we strive to be the tea lovers' go-to choice worldwide. We seek to preserve and improve the age-old craft of tea-making while fostering a deeper understanding of the cultural significance of tea through our dedication to ethical sourcing, sustainable practices, and the empowerment of tea-growing communities. Let's set out on a journey of flavour, custom, and camaraderie together, one cup of Rajwadi chai at a time.
No. Of chai served this Year
Wonderful Taste & Perfect Quality Tea
Actually I am from Hyderabad. Last week I went to Nallasopara and I saw tea Cafe near bus station. It was very cheap but it was so good. Price was only 10 rs /-. I like it, I love it. it was so tasty. My mind get fresh after drink tea.
Wonderful Taste & Perfect Quality Tea
Nice tea taste, elaichi wali chai, same taste like village wali chai, bun muska / jam / both available for morning brunch, full paisa Vasool, easily noticable from road, vibe and ambience is good, music is also played.
Amazing Tea Products
It's tea has fabulous taste and ,the Aroma is coming from the tea what i tell u and *ek no* i loved tea very much from* rajwadi chai*
Gratitude for Producing Delicious Tea
Rajwadi tea awesome taste none of another then. Best in nallsopara virar vasai. Making a tea very perfectly. When you take one cup of tea then you take next one....
Wonderful Taste & Perfect Quality Tea
So good, please take a sip then u will understand. Ekdam kadak..
Wonderful Taste & Perfect Quality Tea
Nice place to visit. Inka chai me dum hai. They maintain hygiene as well as the way of presentation of cup in dish is very nice. Go ahead I think it is best tea of nallasopara. Rajwadi chai : Apni wali chai ek or ho jaye.